Lots of Fun Baby Shower Ideas to Make Your Party Planning Easy, Successful and Memorable!

[dtbaker_line type="bird"]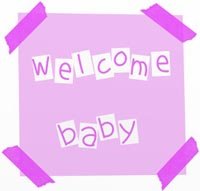 If baby's name is already picked out pass out a sheet of paper to all your guests. Have them write baby's name vertically down the paper. Next to each letter in the name have them write a little tidbit of advice starting with that particular letter in baby's name. Like if the name is "Stephen"  after the S you can write: Say please and thank you. T – talk softly when grandpa is sleeping. And go on down the list. You can save everyones papers and add them to a keepsake box of baby's shower.
Leave a comment