Lots of Fun Baby Shower Ideas to Make Your Party Planning Easy, Successful and Memorable!

[dtbaker_line type="bird"]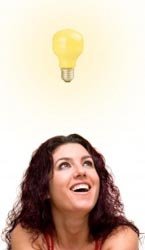 Cute inexpensive gifts: A small box of chocolate. Refrigerator magnets. A small house plant. Scented candles. Flower seed packets. A pair of colorful socks. Hair clips or accessories. A bottle of lotion. A beaded bracelet. Pot holders. A bottle of fingernail polish. Salt and pepper shakers. Shower Gel. A small manicure set. A book. Book markers. Key chain. Potpourri. A nice ink pen or package of jel pins. A decorative kitchen towel. Soap dish. Ash tray or pretty wine glass. A travel size sewing kit. A picture frame. A cute little notepad. A small decorative pillow. A sachet. Body glitter. And maybe a bouquet of kitchen spatula's. The best place to go would be a dollar store so you could buy up a bunch! You want to find little Knickknack's! Gift Certificates are also nice! Any great little eatery around town, or bakery.
Leave a comment