Lots of Fun Baby Shower Ideas to Make Your Party Planning Easy, Successful and Memorable!

[dtbaker_line type="bird"]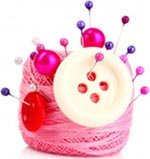 Have guests bring a small baby item/gift wrapped in baby print material. Or just bring a small section of material. Write this on their invitation. Once at the shower it can be gathered up and used to make a baby shower quilt!
Leave a comment