Party Time Baby Shower Checklist

[dtbaker_line type="bird"]

PRINTABLE CHECKLIST

(you can do the list on your own or sit down with mom2be and jot things down with her)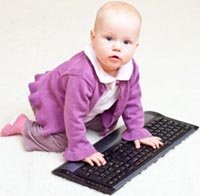 Pick the DATE – Break out with the calender & find that perfect day!
Pick the PLACE – Check your map. Find the best location for the amount of guests.
Choose the THEME – We offer a huge list to choose from. Get all your deco items 2 weeks prior to the party. Don't forget the party favors.
Pick your gals & pals. Create a master GUEST list. Purchase your invitations and mail them out around 15 to 20 days before the day of the party.
Get IDEAS and GAMES from our huge list! Choose the ones that fit in your budget.
What to feed them? Check out our RECIPES and food ideas! make your own cake or order one from a local bakery in enough time for the party.
Turn on some tunes! Choose from our suggested play list of MUSIC that's perfect for Baby Showers!
Hostess Helpers:
Take a load off by assigning jobs to friends and family that will be at the shower. Here's a list of duties that can be delegated:
Gift Recorder

Video – Videographer

Photographer

Game assistant

Note Taker – documenting special moments of the shower

Party Decorator assistant

Food Prep and or Serving

Clean up Crew
Leave a comment