Lots of Fun Baby Shower Ideas to Make Your Party Planning Easy, Successful and Memorable!

[dtbaker_line type="bird"]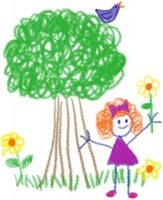 Get an Extra large T-shirt and some fabric writing gel, paint, or markers and have everyone sign and decorate the shirt for mom-to-be. You could even use it as a game and have everyone doodle their best drawing of a baby while mom's not looking, then have her pick the best by circling it. After that she's got a night-shirt/pajama till baby is born. You could also get a hospital gown to this with, either way she will have a lasting memory of all who attended her baby shower.
Leave a comment