Lots of Fun Baby Shower Ideas to Make Your Party Planning Easy, Successful and Memorable!

[dtbaker_line type="bird"]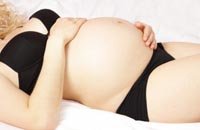 At the end of the shower have mom2be get a "belly signing" with some nontoxic paints or washable markers. Then take a photo of her belly signed by all the guests and put it in the baby book or baby shower scrap book.
Leave a comment