Lots of Fun Baby Shower Ideas to Make Your Party Planning Easy, Successful and Memorable!

[dtbaker_line type="bird"]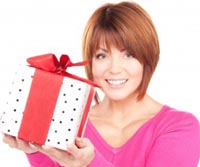 Get a pretty gift bag or basket and fill with all the following goodies. Then write the following sentences on a card and include it!
Cotton Ball – to help soften any rough times
Paper Clip – so you can hold things together when they seem to be disorganized
Glue stick or bandages – to fix hurt feelings
Battery – so you can keep going and going and going
Bubble Gum – stick with it and you can accomplish anything
Match – to light your fire when you feel burnt out
String or a ball of yarn – to tie things together when everything falls apart
Eraser – to remind you that every new Mommy made mistakes
Lollipop – to lick all your problems away
Toothpick – to pick out the good in all situations
Penny – for your thoughts
Earplugs – for times when you can't hear yourself think
Nuts – to remind you to laugh and get a little nutty
Candle – so you never feel like your in the dark
Rubber band – to remind you that flexibility is the key and to stretch you to new limits
Marbles – to replace the ones you will loose
Button – a reminder to button your lips and count to 10
Tissues – to dry those tears – you and baby's.
Tea Bag – take a few minutes for yourself and unwind
Cotton Bud – to clean out little ears – for better listening
Mints – to remind you that your job as a Mommy is worth a mint
Leave a comment