Although your little one will never remember the party you throw, you and your friends certainly will. So forage through these easy to do baby shower and baby party ideas for your perfect hang.
DIY Escape Room party
If you've ever crushed done tried failed at an escape room you'll know how fun they can be. Unfortunately bringing your kids to these magical worlds then telling them they can't play in them is just going to disappoint.
Solution?
Throw an escape room party right at your home! This way your little ones can crawl around while you're popping bubbly with the gals. Best of all it's not a huge amount of work as you can download a kit which does 99% of the work for you.
We like the printable escape room kits from Lock Paper Scissors because they only take about 5 minutes to setup. Let's face it… we're mums, that's about all the time we have.
How does it work? Start by downloading and printing a kit. We like the Envy murder mystery for adults and there's a Frozen themed one if you have some older kids you'd like to entertain. Next up, put the puzzles in a pile next to the champagne and nibbles and you're ready to go. If you're a powermum you can go all out and print out the posters and party props that come with the escape room kit but honestly who has time for that?!?
Have fun!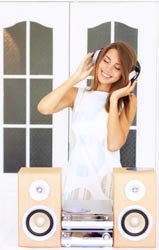 Looking for Baby Shower Songs and Music? I'd like to share a list of Lullaby Renditions with you that you'll find really unique and fun!. These are albums you will recognize that have been transformed into beautiful instrumental lullabies! Here are just a sample of the variety that are available!
Play these great tunes with your little one on the way, at the baby shower, playing in the nursery, driving or at bath time!
Check out my Baby Shower Playlist – Lullaby Renditions for even more music you can use at your Baby Shower!
Gather to celebrate baby's arrival in style and unique creativity! Here you will find in-depth resources to create a successful event that will have everyone smiling!